Empower Schools in Designing and Using an Innovative Multi-Perspective Non-Traditional Approach in Music Teaching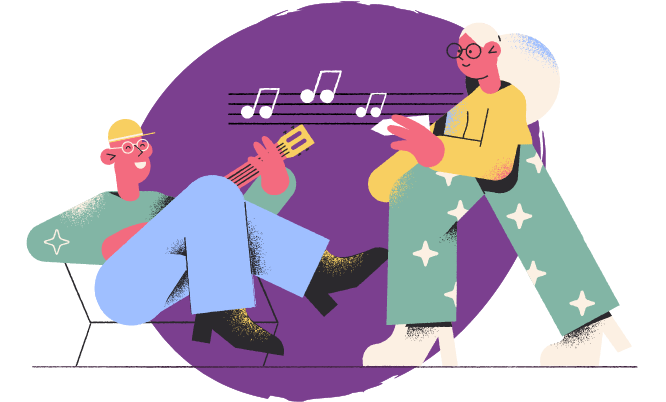 Movement is a project co-funded by the Erasmus+ Programme of the European Union. Based on the idea that music is a way to discover and be an active part of the world, Movement supports a true cross-sectoral cooperation in order to empower schools in designing and using an innovative multi-perspective non-traditional approach in music teaching.
As many pieces of research show, music is a discipline that opens students' mind beyond technical and creative aspects, by tapping into many different basic skills and learnings including: resiliency, socio-emotional skills, creativity, disruptive and divergent thinking, learn to learn, communication and more.
Movement brings together eight partners (two schools, three music/cultural associations, one foundation and one scientific partner) and eight associated/external partners (schools) distributed in four hubs in Italy, Spain and Finland.
The project supports a true cross-sectoral cooperation in order to empower schools (and linked music associations) in designing and using an innovative multi-perspective non-traditional approach in music teaching, by drawing and building on different existing pedagogies and methods (Abreu – El Sistema, Reticular Teaching, methods Orff, Kodaly, Liberovici, Dalcroze…), and by combining them with local experiences and an ad hoc designed impact evaluation.
Targets
Movement will see the direct involvement in core activities of up to 55 teachers (music and other disciplines) and up to 30 musicians (core project activities).
During the two school years of the project (second term of 2021-2022; full-year 2022-2023), Movement will reach overall 1600 students aged 6-12 enrolled in primary/middle schools of urban settings of Torino and Piacenza (Italy), Helsinki (Finland) and Madrid (Spain), especially belonging to disadvantaged categories.
Pillars
The pillars at the basis of Movement approach can be summarized in
Ensemble Music: group dimension as a key element to work with students;
Inclusiveness: all pupils (including those facing disability, learning or socio-economic disadvantages, cultural or linguistic differences) are welcomed in the group and a tailored approach is designed for each individual situation to foster integration and sense of community;
Peer to Peer Approach: music teaching and learning is not a prerogative of the teacher in a top-down manner but, in a bottom-up approach, students can drive the learning process and help and mentor each other;
Learning Process versus Performance: evaluation will be focused not on students technical ability but on the attitude and desire of the child to participate in the project and in the process, progress, and micro-changes of each student, acknowledging the variability of starting points of each student and of personal attitudes.
The Project Objective
Movement aims to promote social inclusion and personal and skills empowerment for all pupils together: the project objective, in this sense, is not teaching technical music teaching and learning but the social action of promoting social inclusion and the growth and personal development of students that derives from it.
The group dimension, in this approach, acts as a facilitator for the learning experience of the individual that can draw from the learning and mistakes of others, from their experiences, competencies and support (peer to peer) and from the guidance of a teachers that is part of the group. This impresses a conscious, stable learning that supports personal satisfaction together with a sense of belonging supporting the overall inclusion of the single pupil.
The driving idea is that music is an agent of social development because it transmits values such as solidarity, harmony, mutual compassion and can unite an entire community.
Starting from the idea that music is a collective fact, collective experiences allow learn together thanks to the multiplication of experiences (of success and unsuccessful attempts) that show to each other, in a deductive way, how to play and sing correctly, and, above all, in harmony. The concept, already known in pedagogy as scaffolding proposes a type of collaborative problem solving which, unlike autonomous/individual problem solving, is tackled by the children (under the guidance of professionals). This generates personal satisfaction together with a sense of group empathy.